Gail Arnoff has been teaching since 1967 in a variety of settings: public high schools, hospital psychiatric units, private homes, and universities. In 2005 she became an adjunct professor in the English Department of John Caroll University, where she works primarily with developmental students. In 2006 Gail joined SAGES after having developed the seminar "Questions of Identity" by using much of her experience as a Facing History and Ourselves teacher. Gail has also worked with student teachers at Cleveland State University. While completing her M.A. in English at John Carroll, Gail presented a paper, "Motherless Daughters," at the Virginia Woolf Conference. At Collinwood High School she founded Collinwood Creations, a journal of poetry and art which offered students the opportunity to have their work published, as well to read their poetry at local book stores. For a number of years Gail has mentored students in I Have a Dream, Big Brothers/Big Sisters, and College Now. Currently, she and her husband serve as host family for international students who attend Case and John Carroll. In 2014 Gail joined the Books@Work program, where she facilitates book discussions in non-academic settings. When not teaching, Gail is either running, practicing yoga, playing the piano, baking, reading, or doting on her six grandchildren.
ELYSIA BALAVAGE
Elysia Balavage is an Anisfield-Wolf SAGES fellow teaching and writing on modern and contemporary transnational literature. With a specific interest in the intersection between literary modernism and philosophical nihilism, her first book project investigates the ways that modernist authors transform ideas commonly associated with Friedrich Nietzsche's nihilism – nothingness, despair, and destruction – into culturally illuminative and creative points. She is currently researching the role of Chicago's Dill Pickle Club as a space for facilitating conversations  that used dominant understandings of nihilistic ideas as points of revolution across racial and geopolitical lines. Her other writings, which have appeared in the Review of English Studies, the Journal of Modern Literature, and Modernism/Modernity Print Plus, all engage with the vexing question of (how) can "nothing" function as "something"?
GEORGE BLAKE
George Blake is SAGES teaching fellow in the Department of Music at Case Western Reserve University. His current research is on "out of place" genres, with a focus on hidden histories of jazz and rock in Cleveland, Ohio. Foregrounding the contradictions wrought by suburbanization and de-industrialization, he studies the gap between where music is presumed to take place in theory and the locations where it takes place in practice. George has published research in Ethnomusicology, Popular Music, and the Journal for the Society of American Music, and has contributed podcast research to the Akron Heritage Music Project. He is a board member for the Roots of American Music and the Cleveland Jazz Orchestra. As a scholar of "music and urban life" and a "Clevelandologist" at heart, George often asks SAGES students: How do you know what you know – and what do you take for granted – about where you live?
BARBARA BURGESS-VAN AKEN

[email]
After years as a higher education administrator and consultant for nonprofit organizations nationwide, I earned my Ph.D. at Case Western Reserve University. My research interests include early modern women writers (particularly playwrights), Shakespeare, and higher education pedagogy. My book, a bilingual translation of Barbara Torelli's 1587 play Partenia won the Society for the Study of Early Modern Women's 2014 award for best critical edition. As a SAGES Fellow, I teach courses on a wide range of topics that draw on my earlier career in the nonprofit world as well as my literary research interests. In designing my seminars, I take a historical approach to introducing students to the concept of paradigm change, stressing the reflexivity of philosophical, cultural, and scientific ideas.
MATTHEW BURKHART [email]
In his writing and teaching, Matt Burkhart works at the dynamic intersections of environmental humanities, multiethnic American literature, Indigenous and Regional studies in the era of globalization—especially with respect to the U.S. Southwest. His current writing project, "Travels in the Glittering World: Transcultural Representations of Navajo Country," addresses how Euroamerican nature writers and Navajo (Diné) writers and filmmakers have depicted the Navajo Nation as a respite from 20th Century modernity, a vital homeland, as well as a site for affirmation of cultural sovereignty and environmental justice. He earned a B.A. through the University of Colorado's Honors Program and completed Master's work in English and American Studies before finishing his Ph.D. in English at the University of Arizona. His writing has been published in Western American Literature and ISLE: Interdisciplinary Studies in Literature and The Environment. Before coming to CWRU, he served as a full-time Instructor in Northern Arizona University's Comparative Cultural Studies Program and then as a Visiting Assistant Professor at Colby College. Building upon the constellation of texts he teaches in courses such as "Reading Nature Otherwise" and "The Built Sublime," he is establishing foundations for a second book project on "The Emergent Global Sublime." That manuscript focuses on global literature, photography, and cinema that calls upon the aesthetics of the sublime to provoke ethical reflection upon anthropogenic transformations of the more-than-human world.
GABRIELLE BYCHOWSKI [email]
Gabrielle M.W. Bychowski is an Anisfield-Wolf SAGES Fellow teaching courses on transgender and intersex history, disability culture, racism, and medieval literature. In previous years, she has guided students to Prague to attend the Mezipatra Queer Film Festival as part of a course on LGBT film. She was raised in Chicago, where she received her B.A. in English and History at DePaul University, before moving on to complete a Masters and Ph.D in English Literature in Washington D.C.at the George Washington University. A few of her recent and upcoming articles include, "Unconfessing Transgender: Dysphoric Youths and the Medicalization of Madness in John Gower's "Tale of Iphis and Ianthe" (Accessus 2016), "The Necropolitics of Narcissus: Confessions of Transgender Suicide in the Middle Ages" (the Medieval Feminist Forum 2017), "The Island of Hermaphrodites: Disorienting the Place of Intersex in Pilgrimage Narratives" (Postmedieval 2018), alongside contributions to The Medieval Disability Ashgate Research Companion, Chaucerian Skin Matters, and the Companion to Medieval Sexuality. In addition to her other writing, she engages actively in the Digital Humanities, maintaining a website on transgender and disability culture, www.ThingsTransform.com, through which she offers, "Transform Talks," workshops and training for businesses, schools, and faith communities on issue of gender and disability. Such work has brought her to work with the White House twice in 2016 as part of the "LGBTQ Champions of Change" and "the Forum on LGBT and Disability Issues." Additionally, for five years she founded and ran Match: A Critical Theory Reading Group, and she is currently an executive board member for the UCC Mental Health Network.
Cara B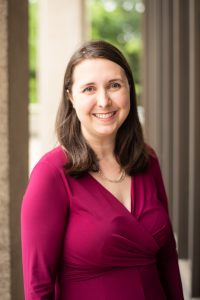 yrne's teaching and research interests are centered around studying literary and visual texts, as well as exploring race, gender, and age. She has published articles about police presence in James Baldwin's picture book Little Man, Little Man: A Story of Childhood, picture book adaptations of Zora Neale Hurston's anthropological work, and fourth wave feminism in popular YA fiction. In 2018, she received the emerging scholar award from the Children's Literature Association. Her current book project, Illustrating the Smallest Black Bodies: The Creation of Childhood in African American Children's Literature, 1836-2015, analyzes visual representations of black childhood in picture books. Prior to earning her Ph.D. and MA in English at Case Western Reserve University, she earned a BA in English and a BS in secondary education at Bowling Green State University and worked at an educational non-profit in Akron, Ohio. She currently serves the Research Advisor on Diverse Children's Literature for the Schubert Center for Child Studies.
(PhD Univ of Arizona) – Ecocriticism, Cultural Studies, Native American Literature and Culture
I received my PhD in Applied Linguistics and Professional Writing from Oklahoma State University and joined the English Department at Case Western Reserve University in Fall 2014. I currently teach seminar-based writing courses to ESL students in the SAGES curriculum. My research and teaching interests include English for Academic Purposes (EAP), English for Specific Purposes (ESP), second language writing, simulation and gaming, technical writing, and intercultural rhetoric.
Vicki Daniel is a historian of medicine and science in the United States. Her research interests include the history of the corpse as a material and social object in American medicine and funerary culture. Her book project investigates the historical development of disaster victim identification practices in the late nineteenth and early twentieth centuries. She earned her PhD in the history of science at the University of Wisconsin-Madison.
JOSEPH DELONG
Joe DeLong has an MFA in literary translation from the University of Iowa and a PhD in English from the University of Cincinnati. He's the author of How We Measure (Finishing Line, 2021), a full-length poetry collection. His poetry has appeared in journals such as Denver Quarterly¸ Puerto del Sol, Nimrod, Cimarron Review¸ and Redactions. His other publications include visual poetry, literary scholarship, and translations (with Noriko Hara) of contemporary Japanese poet Ken'ichi Sasō. 




GUSZTAV DEMETER [email]
Gusztav Demeter has been teaching in the SAGES ESL Writing Program since Fall 2011. He received his PhD in English with concentrations in applied linguistics and TESL from Oklahoma State University in 2011. His main research interests include Cognitive Linguistics, Construction Grammar, corpus linguistics, and second language writing. Most recently, he has been studying apologies from a Construction Grammar perspective as well as the use of simulations in teaching English for Academic Purposes.
Bill Doll is the author of the primer SPEAK, How to Talk to Classmates and Others, which was developed for SAGES and has now been published by Oxford University Press. He is a lawyer with a doctorate in sociology and a former theater critic for The Plain Dealer in Cleveland. Bill heads his own communications and research consulting firm, Bill Doll & Company. Founded in 1988, the firm works on complex communications and advocacy issues. Clients have included banks, law firms, health systems, arts organizations and other not-for-profits, among them National City Corporation, KeyCorp, KPMG/Cleveland, Squire, Sanders & Dempsey, The CSA Health System, Playhouse Square Foundation and the Greater Cleveland Partnership. His articles and speeches for clients have appeared in The Wall Street Journal, The New York Times, Fortune Small Business, the Washington Post, the National Law Journal, Vital Speeches, among others. Bill is a former president of the Cleveland Chapter of the American Civil Liberties Union. For more background and work examples please see here.
Nárcisz' primary research interests and teaching experience are in interdisciplinary and comparative studies of gender and sexuality in literature, film, media and cultural studies. Her work also extends into the areas of globalization, studies of representation and identity, and tourism. In her class "Passport to Eastern Europe," students familiarize themselves with the constructed and textual nature of geopolitical categories such as continents, nation states, and the concepts of East and West. They also gain an understanding of the special histories and cultures of the borderlands of Eastern Europe and its literary and cinematic representations. In her "Global Tourism" class, students consider various tourist activities with critical distance and address their ethical dimensions. Her courses place much emphasis on helping students evaluate cultural encounters and contexts and develop into responsible and culturally sensitive observers. Both of these classes include segments drawn from Nárcisz' research on the ways in which literary works, films, and the media portray sex tourism and sex trafficking in the former Soviet bloc. She also analyzes practices of migrant work on the European continent and their gender implications, the growth of the mail-bride industry, and the shifting definitions of masculinity in Eastern Europe. Nárcisz has a Ph.D. in English from Case Western Reserve University and completed her pre-doctoral studies in the United States, Finland, and Hungary. She also participated in a seminar organized by the University of Amsterdam's School for Cultural Analysis on "Media,Globalization, and Post-Communist Eastern European Identities" in 2006. Nárcisz is a recipient of various teaching awards, including the inaugural Richard A. Bloom, M.D., Award for Distinguished Teaching in the SAGES Program. She enjoys traveling and plans to learn documentary film-making.
Paul Hanson is an anthropologist/folklorist working in the United States and Madagascar. His primary research interest is the interrelations between the people indigenous to the southeastern rainforest regions of Madagascar and the international group of conservationists concerned with the island's natural resources. In considering such interrelations, Hanson focuses on communication dynamics (especially ritual communication), conservation and development rationales, and democratic processes. A second, and more recent, research interest is in forms of political action specific to 1960s Cleveland, Ohio. He is currently writing a book on the Hough and Glenville riots that occurred in the city. Hanson's pedagogical approach owes a great deal to the Brazilian educator and educational theorist Paulo Friere's understanding of education as a "practice of freedom". Accordingly, his efforts to teach social scientific concepts and methodologies are inseparably tied to struggles to overcome injustices and efforts to identify and transform debilitating ideologies. Hanson currently teaches the University Seminar course "Struggles for Justice in Globalizing Environments" for SAGES.
CHRISTINE HENRY [email]
Chris has been employed by and volunteered for nonprofit organizations for her entire career, in the U.S. as well as abroad. Her work included being the executive director of a microenterprise organization and the director of a family foundation. Previous positions in the nonprofit sector include public relations, volunteer management, continuing education, hospital administration, community development, and serving as a board member for many organizations. She has a BA in Sociology from Hiram College, a Master of Nonprofit Organizations from the Mandel Center for Nonprofit Organizations at Case Western Reserve University, and is a certified personal coach. She also teaches the Doing Good course at Hiram College. A lifelong Clevelander, she resides in Cleveland Heights.
JAMIE HICKNER
Jamie Hickner is an Anisfield-Wolf SAGES Fellow teaching courses on race, multiethnic American literature, and transnational literature by African authors. Jamie studied English (BA, MA, Purdue University), Urban Planning (MUP, New York University), and American Studies (PhD, Purdue University 2011). Jamie's current book project explores how African immigrants living in the United States address race, class, and gender in their writing. Jamie taught in the South Bronx through Teach for America, and her career began in the nonprofit sector at Carnegie Corporation, the National Center for Children in Poverty, and Phipps Community Development Corporation. Her nonprofit work has focused on reducing poverty, revitalizing low-income communities, and making education more equitable. For the past decade, Jamie was on the faculty at Southern Oregon University, where she taught writing and literature courses, directed a college bridge program, and survived a wildfire. She enjoys gardening and helped design Bee Campus, a national sustainability model. Jamie taught abroad in Germany, studied abroad in China, and loves to travel. She is passionate about social justice organizing, culturally responsive pedagogy, contemporary fiction, and gardening.
John Higgins received his Ph.D. in Literatures in English from the University of California – San Diego with a specialization in the literatures and cultures of 16th and 17th century England. His research explores the intersection between Literary Studies, Social History, and theories of the public sphere by studying dramatic texts, popular print culture, legal and political documents, and other archives that provide records of the active role that non-aristocratic men and women played in shaping and participating early modern English governance. He has published articles in English Literary Renaissance and the Journal of Early Modern Studies, and is currently working on a book manuscript on early modern drama and popular politics. Due to his interdisciplinary research and academic training, he has had the opportunity to teach a broad range of courses, including surveys of Western Humanities, World Cultures and British Literature, Shakespeare, Elizabethan and Jacobean Drama, and collaborative courses in the SAGES Program with colleagues in Engineering, Business and Astronomy. Inspired by his research and thinking on the public sphere, he believes that learning, should aspire to be an active, collaborative process where students create knowledge through research, discussion, and writing.
JOSHUA HOEYNCK [email]
(PhD Washington Univ in St Louis) – 20th C American Poetry, Environmental Studies
DENNA IAMMARINO [email]
(PhD Marquette) – Early Modern British Literature, Renaissance Epic and Spenser
Wei Jiang is a full-time lecturer in the SAGES program at Case Western Reserve University, working primarily with ESL first-year students. Wei earned her PhD in ESL Education from Texas A&M University and her MA in Applied Linguistics from Texas Tech University. Prior to her appointment in SAGES, she has taught graduate international teaching assistants and ESL pre-service teachers on English oral communication and academic writing. Her main research interests are ESL/EFL collaborative writing, technology-mediated language learning and teaching, and ESL teacher education.,/p>
BERNARD L. JIM

[email]
Bernie earned a Ph.D. in History at Case Western Reserve University in August 2006. In his dissertation, Ephemeral Containers: A Cultural and Technological History of Building Demolition, he examines the history of wreckers and wrecking machines, and uses an exploration of the discourse surrounding building demolition as a window into the impact of modernity on notions of progress, the construction of identity, and the American public's relationship to the built environment. He has presented his work before the societies for historians of technology and historians of architecture, and has published an article on the razing of city hotels in the Journal of Decorative and Propaganda Arts, Issue 25, on "The American Hotel." Bernie has taught courses in American History, Technology and Culture, and Technology and Society for Cleveland State University, Weatherhead School of Business, and the history department of Case Western Reserve University. In addition to his academic work, Bernie has experience circulating, maintaining, and developing temporary exhibitions for science and technology museums, and has acted as a researcher in the field of cultural resource management. In his SAGES courses, he asks his students to reconsider the role of the commonplace and the remarkable in the built world and the natural world.
RACHEL KAPELLE [email]
Rachel Kapelle received her PhD from Brandeis University. Her teaching experience includes courses on writing, medieval literature, the Arthurian legends, the fantasy genre, and Shakespeare. In her classes, students compete in a Quest for the Holy Grail board game, pitch their own Arthurian adaptations, finish The Canterbury Tales, and evaluate critical works that explain the significance of monsters. Her scholarship considers the topics of interpretation and prediction as they are presented within the frameworks of medieval genres and specific manuscripts. Studying these two topics gives us insights into the questions that medieval authors used imaginative writing to explore—such as how knowledge is acquired, how mysteries are solved, and how much freedom individuals have to determine the future. One of her current projects discusses the spin that a poem about the fourteenth century Anglo-Scottish wars put on a prophecy which originated in the seventh century CE. She has published in journals including Modern Philology, Arthuriana, and Medieval and Renaissance Drama in England.
KRISTINE KELLY [email]
(PhD Case Western Reserve Univ) – Postcolonial Literatures, Nineteenth-Century British Literature
Kristine Kelly is a Lecturer in English at CWRU, teaching primarily in the SAGES program. She earned her PhD at CWRU and her MA (Literary Studies) at the University of Cape Town. Her research and teaching focus on British colonial and post-colonial Anglophone literature and cultures. She also studies and writes about digital literature and digital pedagogy. In addition to teaching writing in SAGES co-instructed classes, she teaches SAGES classes on stories of empire and colonial contact, travel, experimental narratives and new media, and electronic literature.
Website: https://knkelly.wordpress.com/
YAEL KENAN
Y
ael Kenan's background is in Comparative Literature (BA, MA, Hebrew University of Jerusalem; PhD, University of Michigan 2021). Her research focuses on literature and politics in the contemporary Middle East, specifically nationalism and mourning in Palestine/Israel. She teaches courses that encourage students to consider the importance of context and investigate themes such as language and power, complex identities, and cultural encounters. She is devoted to inclusive and anti-racist pedagogy and to students' general well-being.
Dave Lucas was born and raised in Cleveland.  He studied literature and poetry at John Carroll University (BA, 2002), the University of Virginia (MFA, 2004), and the University of Michigan (PhD, 2014).  His first book of poems, Weather (VQR / Georgia, 2011), received the 2012 Ohioana Book Award for Poetry.  Named by Rita Dove as one of thirteen "young poets to watch," he has also received a "Discovery/The Nation Prize and a Cleveland Arts Prize.  In 2018, he was appointed the second Poet Laureate of the State of Ohio.  A co-founder of Cleveland Book Week and Brews + Prose at Market Garden Brewery, he also teaches at the John Carroll Young Writers Workshop, the Oklahoma Arts Institute, and in the Medical Humanities program at the Cleveland Clinic Lerner College of Medicine.
ALEXANDRA MAGEARU
Alexandra Magearu is a literary scholar, writer, and visual artist. Born and raised in Romania, Alexandra obtained an M.A. in Photographic History and Practice from DeMontfort University and a Ph.D. degree in Comparative Literature and Feminist Studies from University of California, Santa Barbara. Her research and teaching have explored postcolonial literatures and cultures, transnational feminist theory, human rights, globalization, and forced migration. Her writing has been published in The Comparatist, Tint Journal, World Literature Today, Women's Studies, and two philosophy book collections—Ecosophical Aesthetics: Art, Ethics and Ecology with Guattari and Phenomenology of the Broken Body. After moving to Cleveland in 2019, Alexandra has contributed to migrant justice work, youth education, and the literary arts through her involvement with the InterReligious Task Force on Central America and Colombia, Literary Cleveland, and The Refugee Response.
Howard Maier has worked many years in transportation planning, city and regional planning as well as public administration. He retired in 2012 as Executive Director of the Northeast Ohio Areawide Coordinating Agency (NOACA), a position he held for more than two decades. NOACA provides transportation and environmental planning for Cuyahoga, Geauga, Lake, Lorain, and Medina Counties. Prior to NOACA, Mr. Maier held other public and private sector positions, including Director of Planning and Development for the City of Cleveland Heights. During his career, Mr. Maier received a number of professional awards and honors. Among others, he is a Fellow of the American Institute of Certified Planners. He also received a Distinguished Alumnus award from the College of Engineering at Ohio State University and was inducted into the Mayfield High School Alumni Hall of Fame. Prior to retirement, he served as President of the Ohio Association of Regional Councils and Treasurer of the Northeast Ohio Sustainable Communities Consortium. Among his current civic activities, Mr. Maier chairs the Senior Transportation Connection of Cuyahoga County. He serves as vice-chair of the Cuyahoga Soil and Water Conservation District. He also co-chairs the Cleveland Heights Transportation Advisory Committee. He has a B.A. (Economics) and a Master of City and Regional Planning both from Ohio State University as well as an M.S. in Public Management from Case Western Reserve University. A lifelong cartoonist, he drew editorial cartoons for the Sun Newspapers in the mid-1970's and co-wrote the script of the animated cartoon entitled It's the Greatest Little City. He is married to Sue Maier, a CWRU alumna. They have three adult children and two grandchildren.
Terri Mester received her BA, MA and PhD in English from Case Western Reserve. Since 2002, she has taught literature and film classes in the English Department and FSEM's and USEM's for SAGES. In 2008, she joined Undergraduate Studies as the pre-law advisor. In 2012, Dr. Mester became an adjunct professor at CWRU School of Law. She has been nominated several times for Case's outstanding teaching (Wittke) and advising (Jackson) awards. Besides teaching and advising, Dr. Mester is the director of Workplace Writing, where she has conducted workshops in legal, business and technical writing since 1998. Her clients include several bar associations, prominent law firms, CPA firms, and high-profile companies like Lubrizol, Nationwide Insurance and Abbott Laboratories. A writer herself, Terri has published numerous articles and reviews in scholarly journals and area newspapers and magazines on film, dance and literature. She is the author of Movement and Modernism, an interdisciplinary look at the arts at the turn of the last century.
Heidi Moawad MD is a neurologist and a medical writer and editor. Dr. Moawad is an alumni of CWRU and CWRU School of Medicine and completed neurology residency at The University of Chicago Hospitals. Dr. Moawad has experience as a clinical neurologist, and as a consultant in the pharmaceutical and health insurance industries. Dr. Moawad is the author of Careers Beyond Clinical Medicine (OUP 2013) and currently teaches at John Carroll University and CWRU School of Medicine. She is a writer and editor for a number of websites including Verywell Health, Neurology Times, Medical Economics, Physicians Money Digest and nonclinicaldoctors.com.
REDA MOHAMMED
Reda Mohammed (رضا محمد) earned her PhD in English Studies with a specialization in Linguistics & TESOL from Illinois State University and her MA in Literature from the University of Wyoming. Her research is interdisciplinary in nature bringing together Linguistics, Composition Studies, and Literary & Cultural Studies. Her research interests include studying Arabic as a heritage language in immigrant contexts, investigating the interrelatedness of language and identity performance/development across genres and domains, and examining diverse learners' agency in linguistic innovation and translingual writing practices. She has published on linguistic diversity, pedagogy, heritage language and language policy, English grammar, and ESL. Her pedagogy focuses on creating equitable access to resources and materials and on accommodating the diversity of her students. Reda joins CWRU this fall as a lecturer in the SAGES ESL Writing Program.
James Newlin received his PhD in English from the University of Florida. His research is primarily concerned with the reception of Shakespeare in intellectual history, though he has also published articles on film and contemporary literature. His writing on these topics has appeared in SubStance, Philip Roth Studies, ImageText, and in other edited collections. He is currently developing a book project on allusions to King Lear in Romanticism and in the critiques of Romanticism by Søren Kierkegaard and Jacques Lacan. Before joining the SAGES program at CWRU, James taught literature and composition at a number of institutions in Florida, including serving as Assistant Professor of English at Webber International University. A complete CV is available at his personal website.
Lisa Nielson is the inaugural Anisfield-Wolf SAGES Fellow and appointed as a Lecturer in Music at Case Western Reserve University in Cleveland, Ohio, where she teaches classes on diverse topics such as the courtesan, the harem, and world slavery. While at Case, she has been nominated for several prestigious teaching awards, receiving the Richard A. Bloom, MD Award for Distinguished Teaching in the SAGES Program in 2012, the Carl F. Wittke Award for Excellence in Undergraduate Teaching in 2014, and the J. Bruce Jackson, MD Award for Excellence in Undergraduate Mentoring in 2016. Her research focuses on musicians, musical culture and the relationship between music and society in the medieval Islamic courts. She regularly presents at national and international conferences, and her professional affiliations include the American Musicological Society, the Middle East Studies Association, and the Middle East Medievalists. Nielson received an overseas travel grant from the Baker-Nord Center for the Humanities in 2013 and is a 2015-16 recipient of a Balzan Musicology Research Visitorship, which enabled her to spend two months conducting research in Jerusalem. She has published in Early Music History and has a forthcoming article in an essay collection on women in the medieval Islamicate world published by Oxford University Press. Dr. N's other interests include social justice and contemporary literature, and she has contributed reviews and opinion pieces to the Journal for the Society of American Music and the blog for the Anisfield-Wolf Book Awards. A devotee of Henry Rollins and punk rock, her hobbies include loud music, needlepoint, inflicting bad movies on her students each semester for Movie Night and gleefully eschewing all social media.
GABRIELLE PARKIN [email]
Gabrielle Parkin (Ph.D., University of Delaware) works on late medieval English literature and is most interested in understanding how merchants and artisans of the fourteenth and fifteenth centuries experienced their material world. Through her work she seeks to interpret domestic goods, like clothing and prayer books, through their affective and sensual histories. Gabrielle became interested in the material culture of the late medieval world as a way to share seemingly difficult or inaccessible texts with students. An enthusiastic teacher of writing and literature across time periods, Gabrielle designs courses so that students interact with music, film, and objects to understand the text and its audience's passions, desires, and fears. Gabrielle also enjoys giving presentations to the general public. She has given numerous talks on the tactile experience of medieval prayer books and on medieval clothing, and welcomes the opportunity to speak to any group interested in the late medieval world.
ANNIE PÉCASTAINGS [email]
Annie Pécastaings teaches interdisciplinary seminars on topics such as "Science in Literature," "Coffee and Civilization," "To Everest and Back: The Politics and Culture of Mountaineering," and "Paris in the Arts." She studied English at the University of Massachusetts Lowell and at Tufts University, where she wrote her dissertation on 18th-century British Gothic novels. Her main areas of interest include travel literature as well as the intersection between politics and science in 18th-century texts. She is a native of Bayonne, France.
STEVE PINKERTON [email]
Steve Pinkerton teaches and writes about twentieth-century literature. Before coming to Case Western he taught at Cornell University, the University of Colorado at Boulder, and the University of Texas at Austin. His first book, Blasphemous Modernism: The 20th-Century Word Made Flesh (Oxford, 2017), shows how a shared commitment to blasphemy shaped the modernist imagination from Ulysses to The Satanic Verses. His other writings reflect a range of interests in modern culture—including literary engagements with jazz, psychoanalysis, and the second law of thermodynamics—and have appeared in Modernism/Modernity, Studies in the Novel, Paideuma, the Journal of Modern Literature, and the African American Review.
Luke Reader (Ph.D., UC Irvine) is a SAGES Teaching Fellow in the history department at CWRU.  He studies Brexit and internationalism in the British Labour Party in the first half of the 20th century.  He has a particular interest in how policymakers communicate through the media.  Luke Reader teaches contemporary history.  Recent courses have discussed Brexit, human rights, the global novel, and democracy and populism.  Luke Reader has published in a wide range of academic and public venues and has been a guest speaker on the Pacifica radio shows The Attitude with Arnie Arnesen and Rising Up with Sonali Kolhatkar.  He is currently writing a cultural history of Brexit.
BENJAMIN SPERRY

[email]
Benjamin Sperry is an educator, historian and writer with a particular interest in race, incarceration, civil rights, the American South (especially Mississippi), and slavery. He has a background as a political campaign organizer, magazine and newspaper journalist, classroom teacher (in social studies and creative writing) in the Cleveland public schools, college history professor, teacher in a prison setting, and freelance writer. His SAGES course, which he created in 2013, involves teaching not only CWRU undergraduates but also a group of students incarcerated at Lorain Correctional Institution, a state prison for men located in Grafton, Ohio. Originally from Connecticut, Sperry holds a bachelor's degree in history from Connecticut College, a master's in liberal studies from Wesleyan University, a master's in literature and creative writing from Bennington College, and a Ph.D. in history from CWRU.  Since 2016, he has taught history and political science in university summer schools in China.
MEREDITH STECK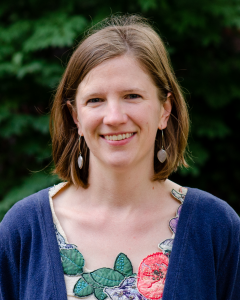 Meredith Steck received her BA in French and Biology from Bowdoin College and her PhD in Ecology, Evolution, and Behavior from the University of Minnesota, where her dissertation research focused on insect cognition and decision-making. She found her passion for teaching writing by working one-on-one with students in university writing centers over the past six years and loves finding ways to bring writing center pedagogy into her classroom. She is committed to helping students use writing to develop their own voice and learn about the science that matters to them.
MOLLY WATKINS
Molly Watkins is the assistant provost for international affairs at Case Western Reserve University. She oversees the Office of International Students Services, the Office of Education Abroad, and major initiatives in the Office of Global Strategy. Before coming to Case Western Reserve, Molly was on the faculty at Mississippi State University as the director of international education. In that role, she designed and coordinated the international studies minor, teaching Global Studies and Cross-Cultural Leadership, developed the study abroad program, and directed and taught in the intensive English language program.  Molly is a returned Peace Corps Volunteer, having served as a teacher trainer for two years in Sichuan, China.
John Wiehl has interests in the practice of representative democracy, literary forms, religious history, and cultural theory. His research and teaching range across nineteenth century British literature, from Romantic era poetry to later Victorian novels. He received a PhD from the University of Florida and MA and BA degrees from the University of Kansas, and he has also taught at Cornell College.
MARION WOLFE
Marion Wolfe is a Pittsburgh native who's lived in Ohio for most of her adult life. She received her PhD from the Ohio State University in the field of Rhetoric, Composition, and Literacy. At Ohio State, she taught courses in Composition and Digital Media and served as a Writing Program Administrator for the First-year Writing Program. Prior to coming to Case Western Reserve University, Wolfe was a Visiting Assistant Professor at Kenyon College, where she taught courses in Literature and Writing Center tutoring. Her research has covered a variety of topics including Composition pedagogy, Writing Centers, feminist rhetorics, and the history of women's rhetoric.
XIA WU
Dr. Xia Wu has earned her Master's Degree in Teaching English to Speakers of Other Languages (TESOL) and Ph.D in Teaching and Curriculum at University of Rochester. Her primary research interest is international students' academic socialization experience in U.S. higher education. Dr. Wu's dissertation findings challenge the stereotypes of international students by revealing the transformations (identity transformation, and the transformation of the understanding of learning) they experienced and the agency that they actively exercised in a new learning environment. Recently, Dr. Wu's research interests have expanded to exploring the role of instructional talk in first-year writing class, and writing program curriculum reform.